NILLIUM FOR NEWSROOMS
Share your notes with your newsroom, from anywhere.

BLY, NELLIE
3 MINUTES AGO
Mayor announces new initiative to combat traffic deaths in the city, focusing on 3rd & Main.
Schedule A Demo
How much does this cost?
We do not like charging newsrooms. In fact, we'd rather give them a new revenue stream.
By partnering with us, we give you access to Nillium for Newsrooms free of charge. We're working on a consumer application powered by the reporting you are already producing that will fund the software and reach new audiences and revenue streams.
Features
Threaded by Story
Updates are organized in threads, so everything related to a story is in one place.
At any time, you can scroll down to see everything that happened before, instantly catching up on context.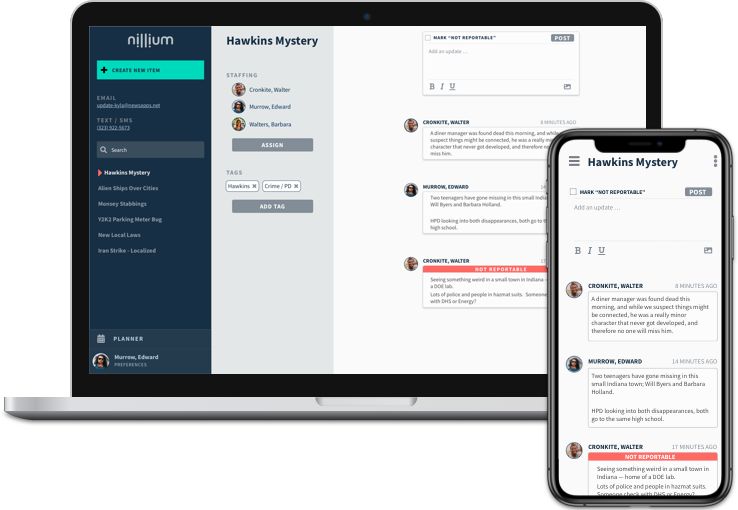 Accessible Anywhere
Access from any device with web access.
You can also send and receive updates by email, Slack, and text message, for when you can't get on the WiFi.
Powerful Planning Tools
Assign target dates for any thread, and keep track of their status.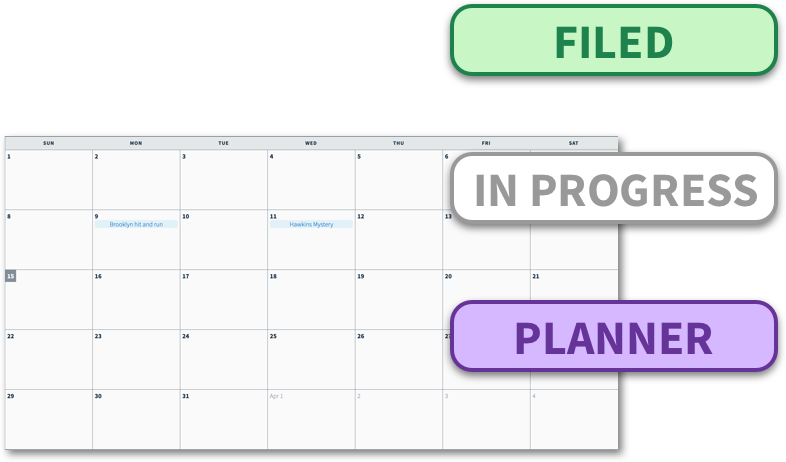 Automatic Archiving
Everything is archived the moment it is added — even by text or email — with no extra effort required.
System-wide search makes past updates easy to find, no matter how old they might be.
Integrates with Slack
We don't try to replace your current workflow, we augment it.
Story update notifications can slide right into your DMs, and you can turn Slack messages into story updates without ever leaving the channel.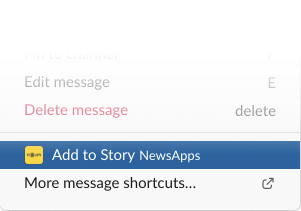 Schedule A Demo