SUPERCHARGE YOUR NEWSROOM'S SLACK
Seamlessly archive and handover your reporting, right from Slack.
Schedule A Demo
Make Slack work for your newsroom
Slack can be a great way for newsrooms to communicate in breaking news situations or when discussing assignments or logistics. But it isn't meant for keeping track of editorial updates, organizing them, or getting them to the people who need them.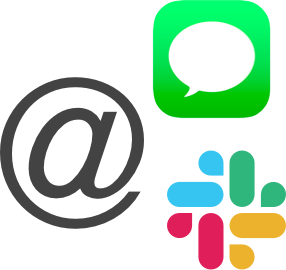 Plays well with others
Even if some of your colleagues prefer other systems, we can work with that. Receive notifications -- and submit updates -- from the NewsApps webapp, Slack, e-mail, or text message.
It all goes to the same place, and makes sure those who need to know are kept in the loop.
In the Field
Reporters in the field can't always be in front of a computer screen. We can text them the most pressing updates related to their assignments or beat, and keep all updates organized by story, to catch up in one glance.
For reporters in areas without good data coverage, they can always send updates by SMS text message, and alert the rest of the team automatically.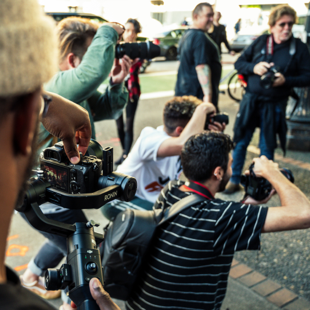 Automatic Archiving
Everything is archived the moment it is added — even by text or email — with no extra effort required.
System-wide search makes past updates easy to find, no matter how old they might be.
Schedule A Demo